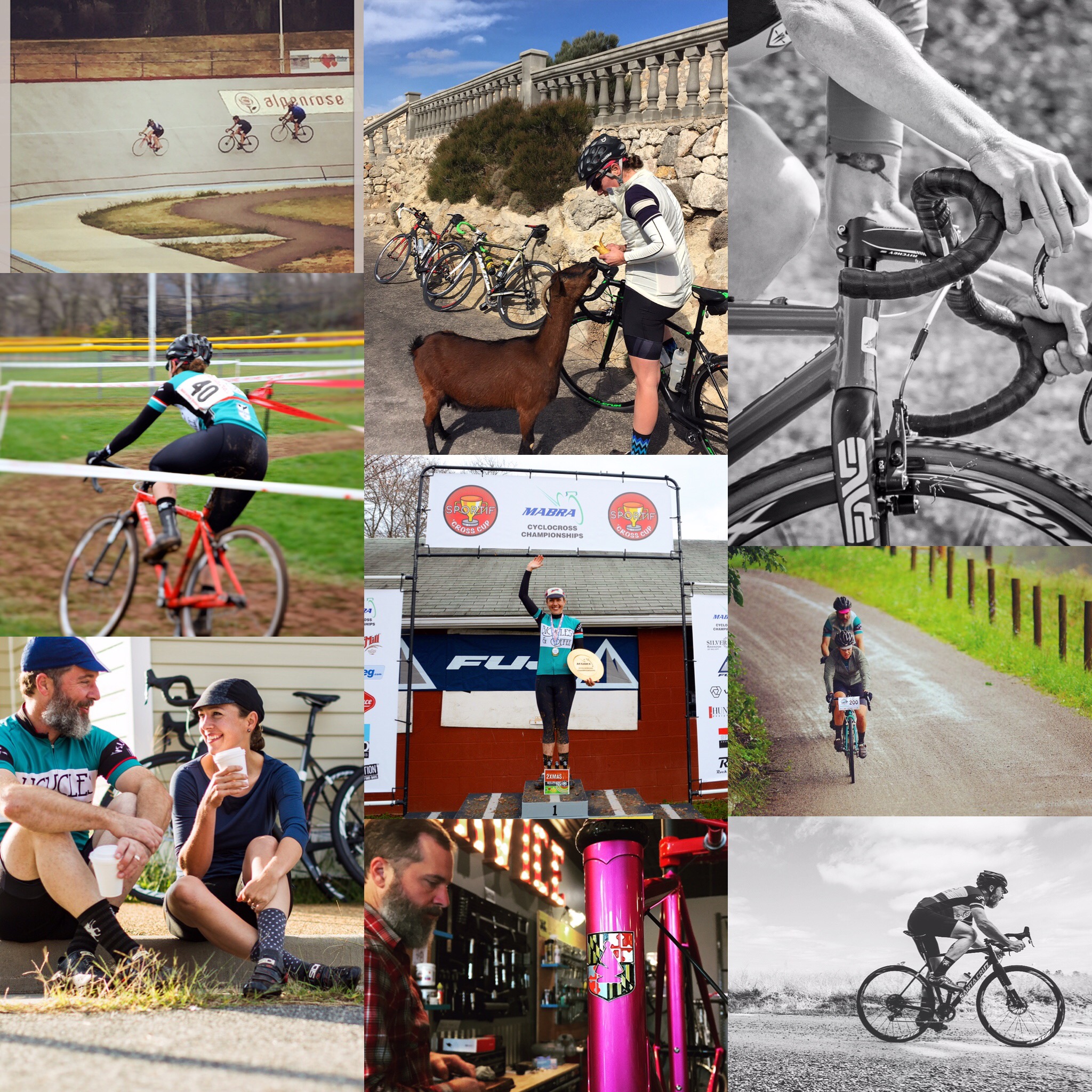 What is a Capra? It is the symbol of a cyclist who embraces the mountain, though it looms large and foreboding. Our spirit animal and company logo is the clever and courageous goat. It confidently ascends from stone to stone to reach the peak, not because it has to but because it can. When the sure-footed explorer puts mind to hoof, no adventure is beyond its reach. Why stay in the valley, the goat decides, when there is fun to be had at the summit? Like the bold and determined Capra, we believe anyone who puts their mind to the task, can conquer even the most challenging climb. It shouldn't matter how many birthdays we've celebrated, if we train every day or not at all, if we weigh a little or a little more, if we spend pennies on our bikes or a small fortune. Together, with Capra Velo and like-minded cyclists and friends, we can all enjoy the ride.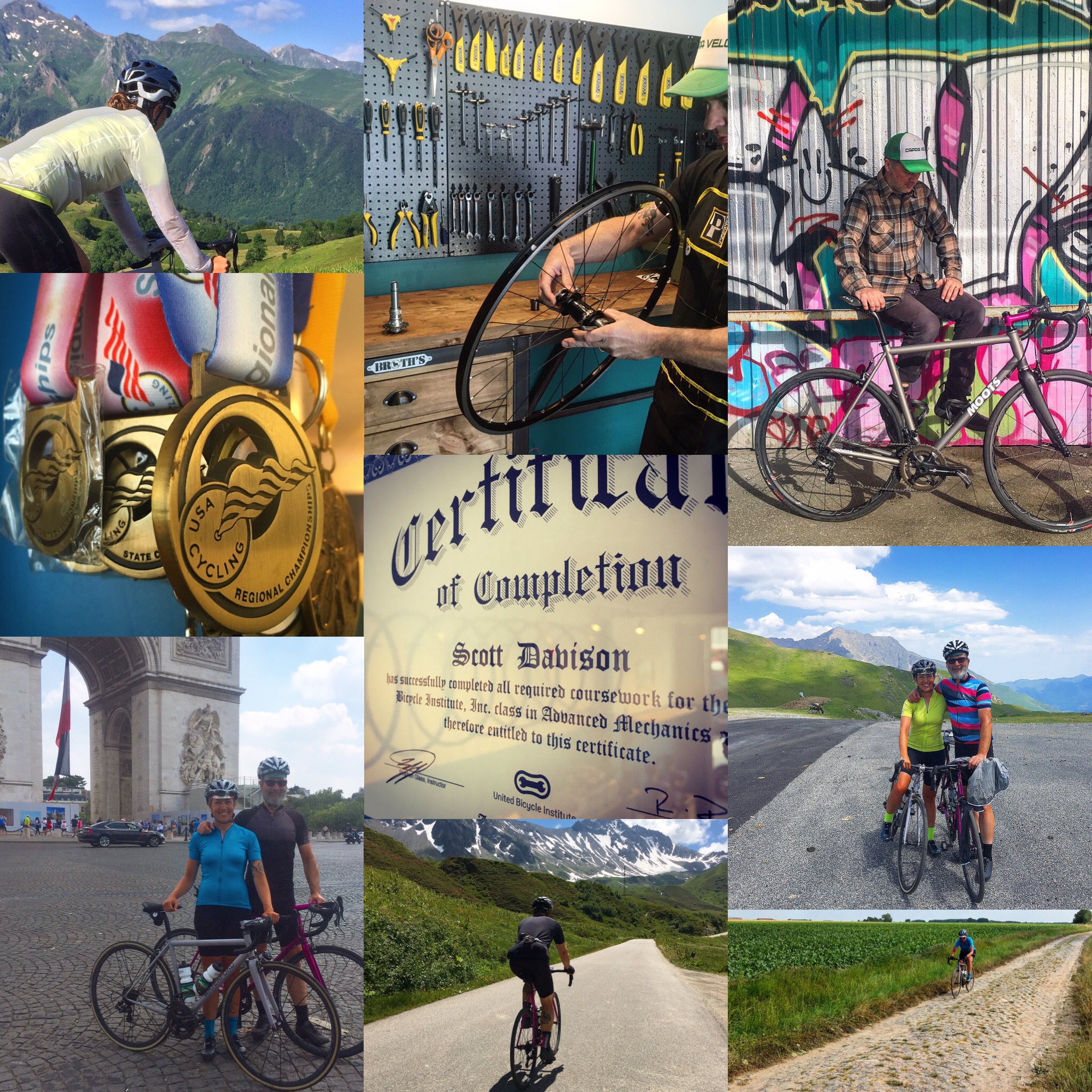 Scott Davison, Co-Founder of Capra Velo. Life-long lover of all things wheeled. He's been up for a challenge since the age of 3 when he learned to do power slides on his Big Wheel. Then he turned to racing mountain bikes before his first job at a repair shop, circa 1990. Now he's a certified advanced mechanic and artisan wheel builder. Between then and now, there have been lots of bikes and a little bit of racing: on the road, in the dirt and on the gravel. He's ridden the 2016 and 2018 Tour de France courses for charity. As a former motorcycle track day instructor and expert level road racer who's had the chance to go plenty fast on two wheels, now he enjoys slow pedaling up some very big mountains. He loves a cold recovery beer after a long day in the saddle and believes you're never to old to listen to punk rock. You can find him at the shop pulling fine shots of espresso.
Nicole Davison, Co-Founder of Capra Velo. Discovered bikes in adulthood and has been making up for lost time ever since. Her first bike was a single speed CX, which she raced for many seasons. After that she discovered other 1x1 fun: single speed mountain bikes and riding on the velodrome. In 2016 she won a scholarship to attend United Bicycle Institute and received her mechanic's certification. She also rode the Tour de France route that year and again in 2018. She is the author of Under The French Blue Sky: Diary of a Grand Tour. She has been an advanced horse riding instructor as well as women's cyclo-cross racing clinician and now hopes to help other cyclists conquer iconic climbs in France and beyond. She has an insatiable appetite for cheese and a fondness for vintage Tour memorabilia. You can find her drinking Scott's espressos, planning future bicycle adventures.